Adventure for young Tasmanians dealing with cancer
Oct 01, 2014
A group of 40 young Tasmanians got a much needed break from the daily stresses of cancer at the CanTeen Spring Program in October. The 5 day program began with a 2.5 hour adventure cruise from the Hobart waterfront to the campsite jetty; donated by Pennicott Wilderness Journeys.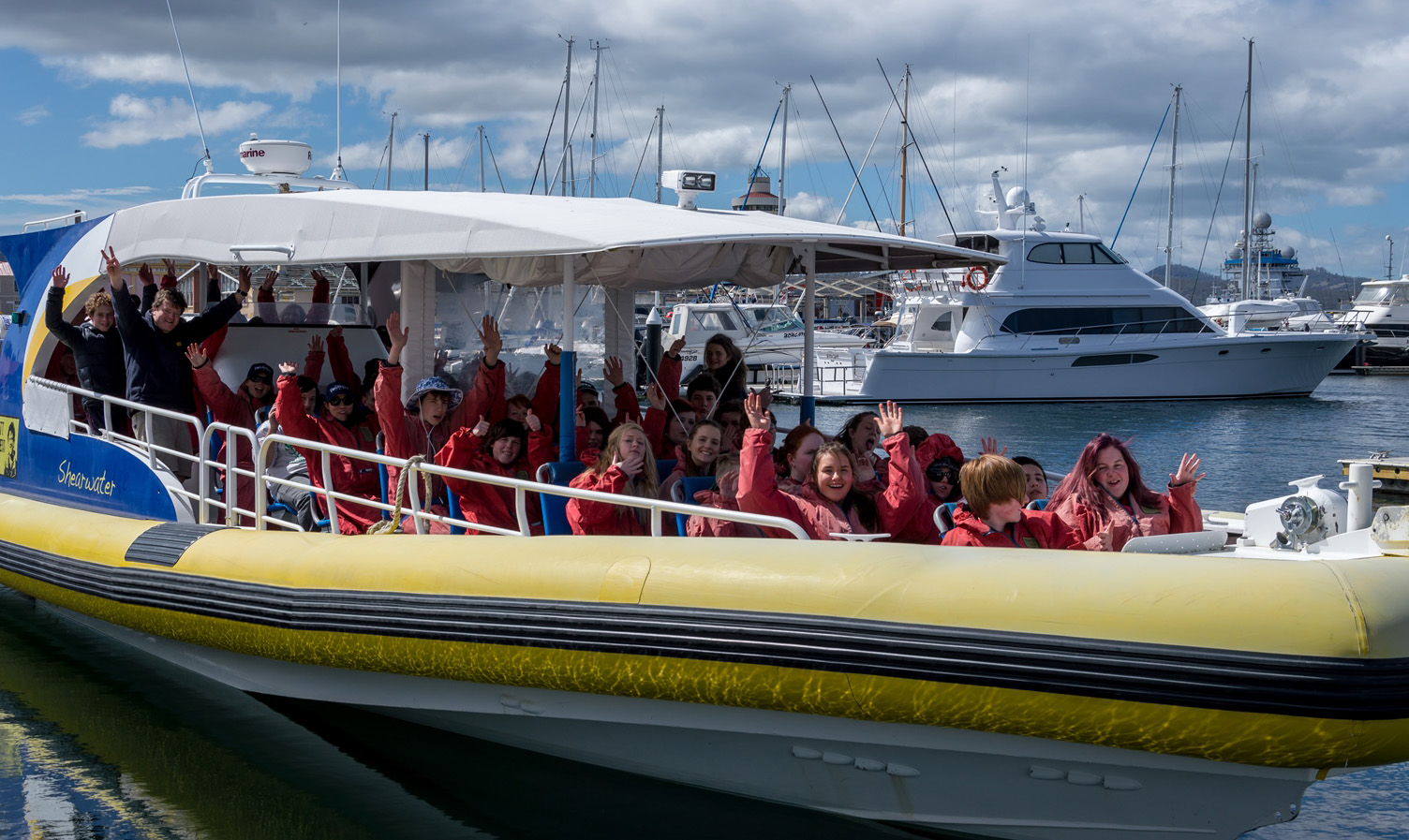 The 12-24 year-olds had the opportunity to meet and support other young people in similar situations, share their cancer experiences, take part in psychosocial focused discussions and workshops and, importantly, have fun together.
"Dealing with cancer can leave young people feeling very isolated and alone, which is why it's so important for CanTeen to run events where young people can meet others in similar situations," said Nathan Chapman, Tasmania Division Manager at CanTeen.
"CanTeen programs give young people the chance to make new friends, develop skills to cope with their cancer experience and have some much needed fun.
"Our Spring Program is the biggest we deliver and we're incredibly grateful to Pennicott Wilderness Journeys who have been donating their amazing adventure cruises to us for more than seven years," he said.
Pennicott Wilderness Journeys Managing Director Robert Pennicott said that he was proud to be able to support the work of CanTeen by providing an opportunity for the members to get out on the water.
"The programs run by CanTeen provide a great chance for these young people to have some much needed timeout while also having a bit of fun," he said.
CanTeen is running 15 programs in Tasmania this year, ranging from one to five days in length.
In addition to peer support programs, the charity also provides individual support and youth-specific cancer information in Tasmania. Phone, email and online counselling is also provided seven days a week over extended hours.
"Every year another 23,000 young people have to deal with the challenge of cancer – whether they've been diagnosed themselves or whether it's their parent, brother or sister," Mr Chapman continued.
"At CanTeen, we believe that no young person should face cancer alone and we offer individually tailored support to help them cope with the impact it's having on their life," he said.