Pennicott Wilderness Journeys Showcases Tasmania in Restaurant Australia Campaign
May 07, 2014
Robert Pennicott has put Tasmania front and centre at the launch of Tourism Australia's new Restaurant Australia campaign today. Robert served up a seafood storm of abalone, crayfish, mussels and oysters for nearly 200 guests at Quay Restaurant on Sydney harbour.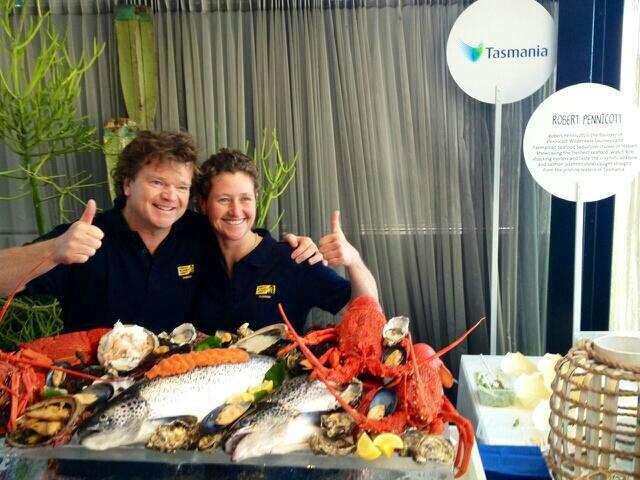 Robert has been selected as one of three ambassadors for the State and Pennicott Wilderness Journeys' new Tasmanian Seafood Seduction cruise is one of three experiences highlighting Tasmania's gourmet offering.
Robert Pennicott said the Restaurant Australian campaign is a great way to tell the world about our unique food experiences, and Tasmania with its pristine waters and fresh seafood is poised to blow people away.
"Tasmania has become a haven for some really passionate foodies who pour their blood, sweat, tears and passion into creating fresh, simple, honest food that really showcases the best of what we enjoy here in Tassie," Robert said.
"We are really excited that Tasmania Seafood Seduction is part of this campaign. I have been fishing since childhood and love spending my days off on Bruny Island with my family catching and eating seafood from the waters around our home. I feel so privileged to now be doing this every day and showcasing Tasmania's fresh produce and the pristine environment from which it comes."
Tasmanian Seafood Seduction was launched in November last year and has already surpassed initial targets with more than four hundred people enjoying the experience.